Launch of The OverHEARD
As a part of the The Overheard project the Side-Specific Installation by Zimoun is launched.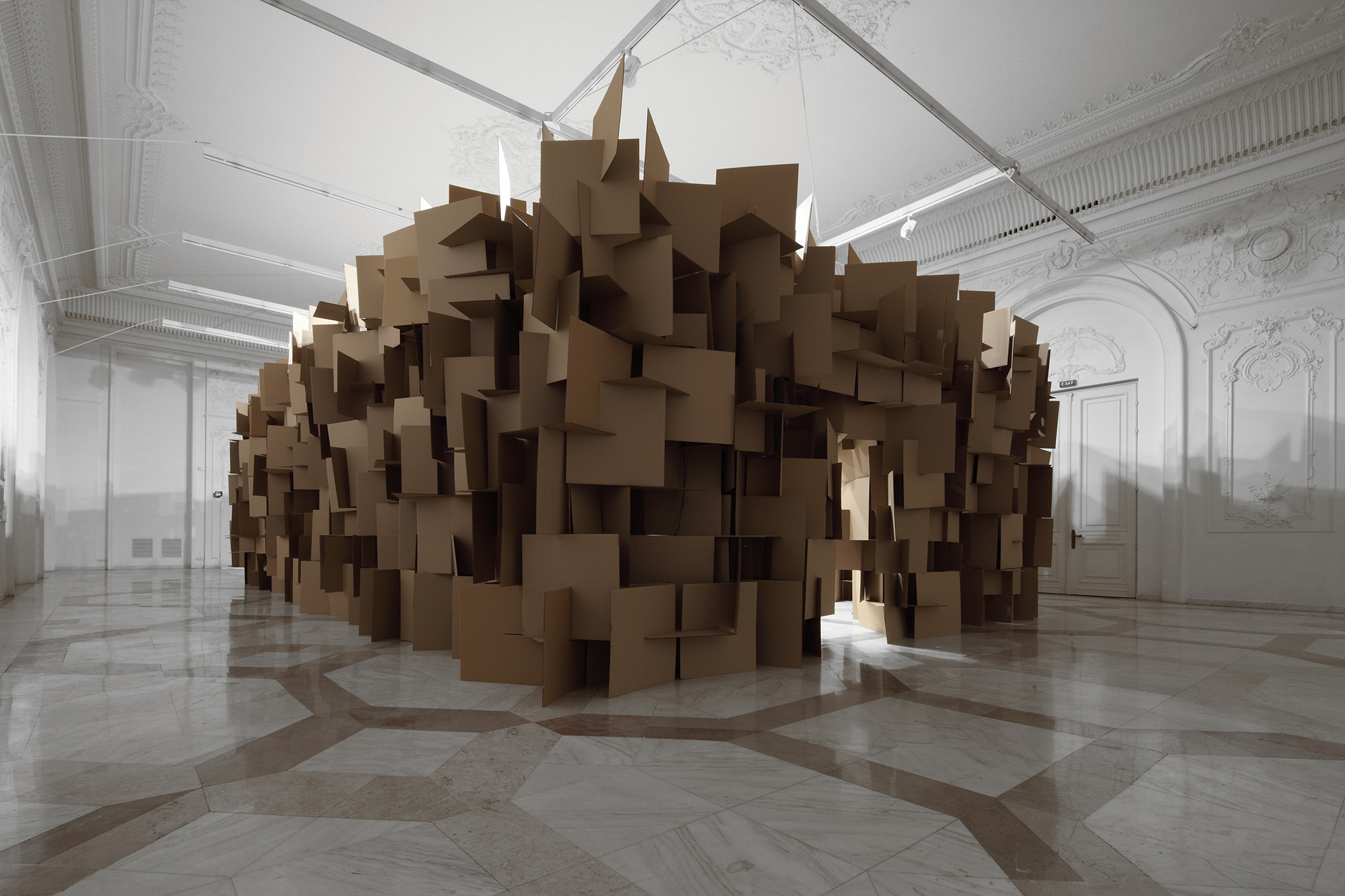 The Overheard project invites everyone to be attentive to the live sound environment and become attuned to the distinctions between music, noise and ambient sounds. The project unfolds through complementary artistic interventions that will enable anyone to create a real-time soundtrack.
One of the interventions is the website www.overheard.dk from where you can mix live streamed sounds from the sound sculptures throughout 2017. The Overheard is created by Marie Højlund and Morten Riis from Audio Design at Aahus University. Together with the artists CAVI has developed the technical infrastructure and the website design which allows you to mix and create a real-time soundtrack.
The website will be officially launched together with the opening of the sound sculpture Site-Specific Installation by the Swiss artist Zimoun on the 1st of March. The installation will be on exhibition at Den Rå Hal at Godsbanen throughout March. The exhibition is free to attend, and more information can be found on Godsbanen's website.
The Overheard project is a part of Aarhus 2017 – European Capital of Culture, and the project is made in a collaboration with TEKNE, CAVI, and Aarhus University.