Zeitgeist
Opening of the adaptive media façade Zeitgeist 12th of March 2019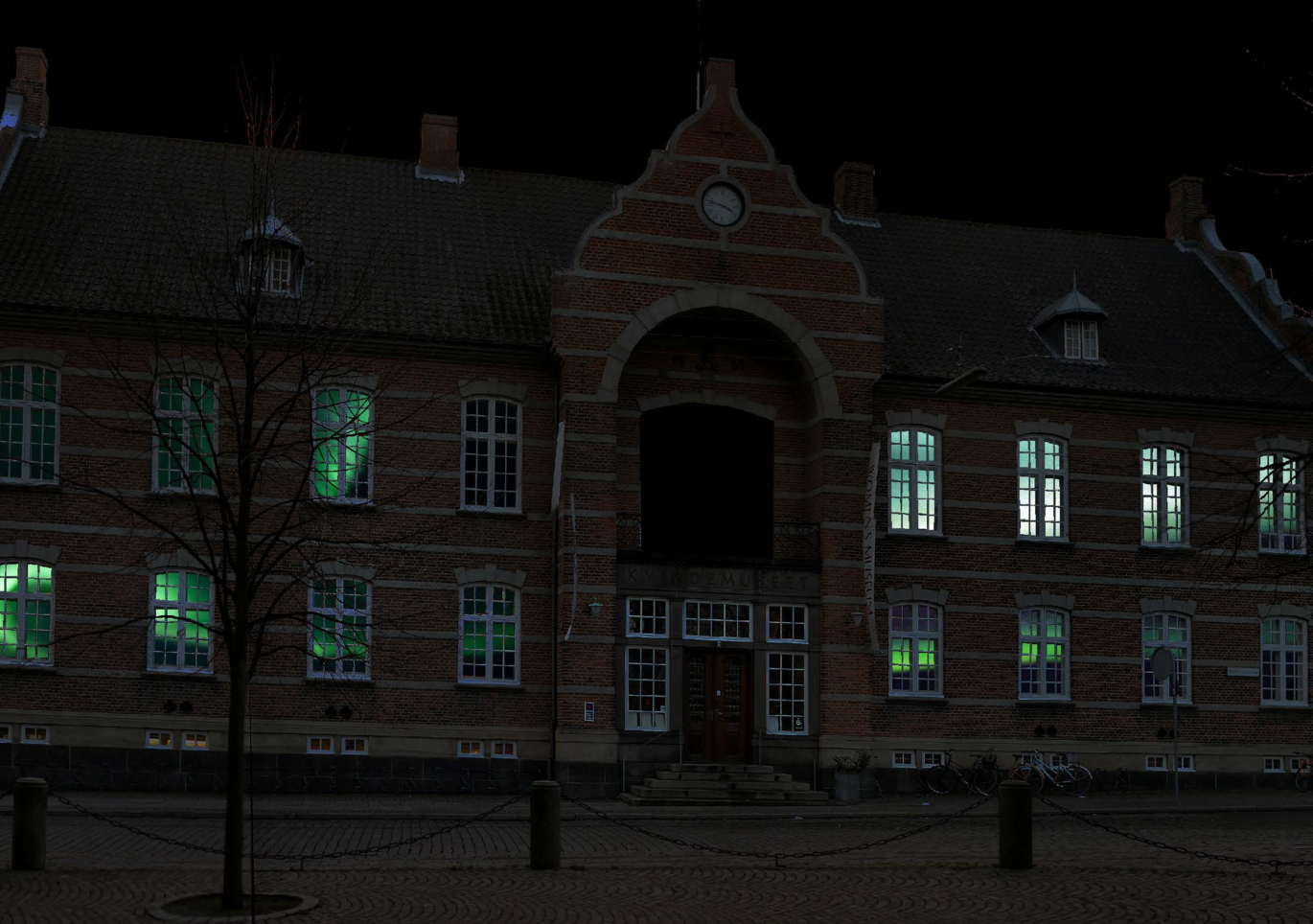 CAVI has collaborated with visual artist Signe Klejs in creating Zeitgeist, an adaptive media façade for the Women's Museum in Aarhus. Zeitgeist is a site specific work active in the darkness at night with colors moving across the façade in the surface of the windows. The dynamics and movements of the light are influenced by direction and speed of the wind measured by an anemometer situated at the rooftop. Velocity and change expressed this way are hinting to core concepts of the Women's Museum where communication of the change of our understanding of gender, and gender related subjects, varies over time. The colors of the installation are sampled directly from the stained glass in the hallway, and connects the installation with the town hall of Aarhus from 1908, now housing the museum.
Everyone is welcome, the opening takes place in front of the museum on March 12 at 8pm-9pm.
The project is supported by Salling Fondene.