Sound installation, Shitstorm no. 1, at Viborg Kunsthal
Shitstorm no. 1 is a new sound installation presented at the solo exhibition by Elle-Mie Ejdrup Hansen, STILL (for) PEACE, at Viborg Kunsthal September 18th - November 29th 2020.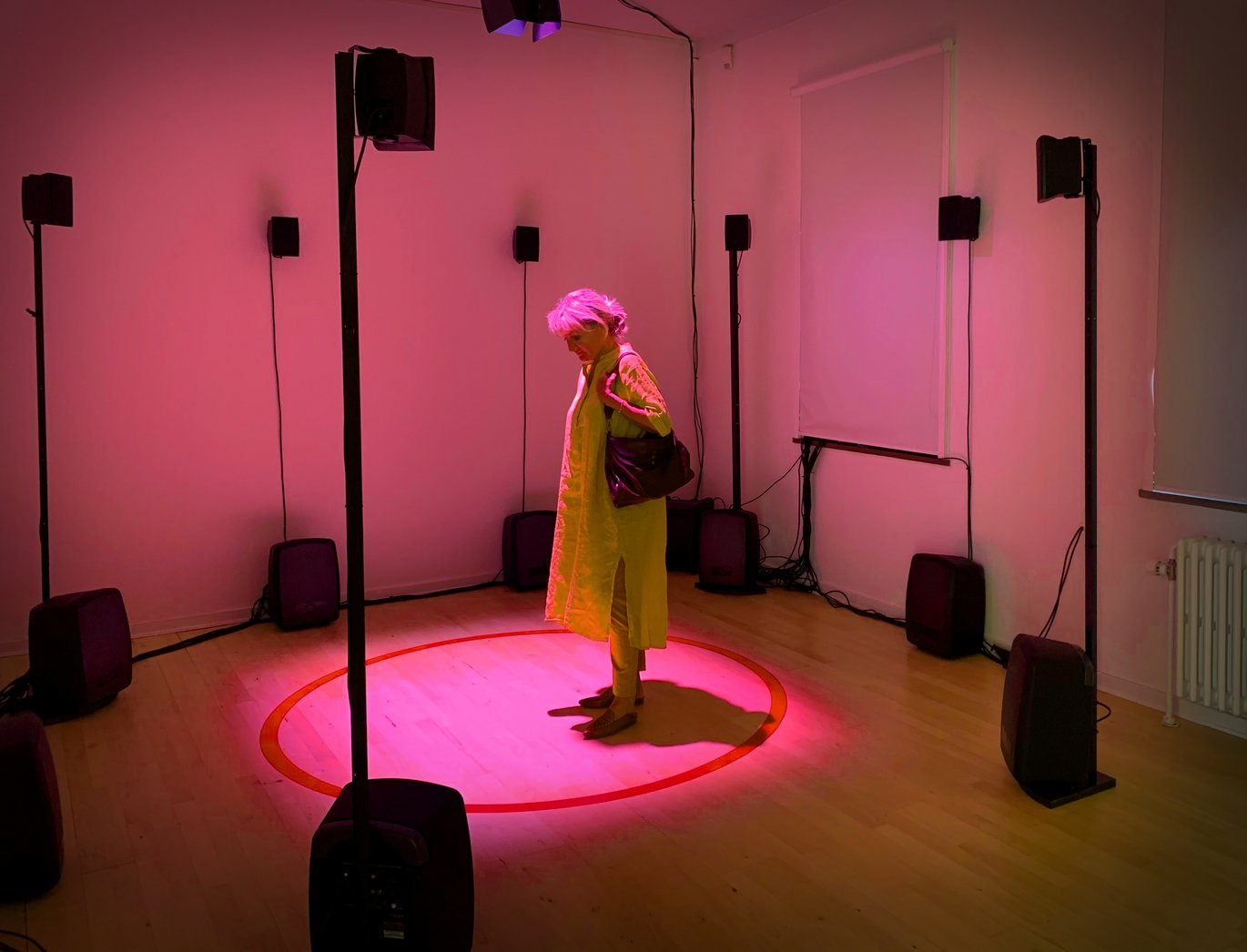 Shitstorm no. 1 is a work by composer Marie Koldkjær Højlund in collaboration with audio designer Asger Bruun Hansen, Ph.d. student Anne-Sofie Udsen Jørgensen, and CAVI, Aarhus University. Shitstorm no. 1 uses statements read aloud from newspaper articles and the polemical debate about the exhibition project from 1995 to generate an immersive, cacophonic and slightly claustrophobic experience.
On May 4th, 1995, the artist Elle-Mie Ejdrup Hansen created the art work, Linien-Lyset, which was part of the ambitious exhibition project, Fredsskulptur 1995. Like a long laser beam the work stretched 532 kilometers from Skagen to Sylt and stands with this geographical extent as the largest and most extensive work of art in Danish history. However, it also turned out to be one of the most discussed, criticized and politicized works of art.
Who owns our history? What role does art play in relation to memory? Elle-Mie Ejdrup Hansen examines these questions and turns history into her artistic material in STILL (for) PEACE at Viborg Kunsthal.
Publication
Højlund, M., & Udsen, A-S. (2020). Reasonance: Sensing a Shitstorm. Paper presented at Ambiances, Alloaesthesia: Senses, Inventions, World.