PhoneBox
You can sit on it - alone or together with friends and family. It will embrace you with comforting light and sound.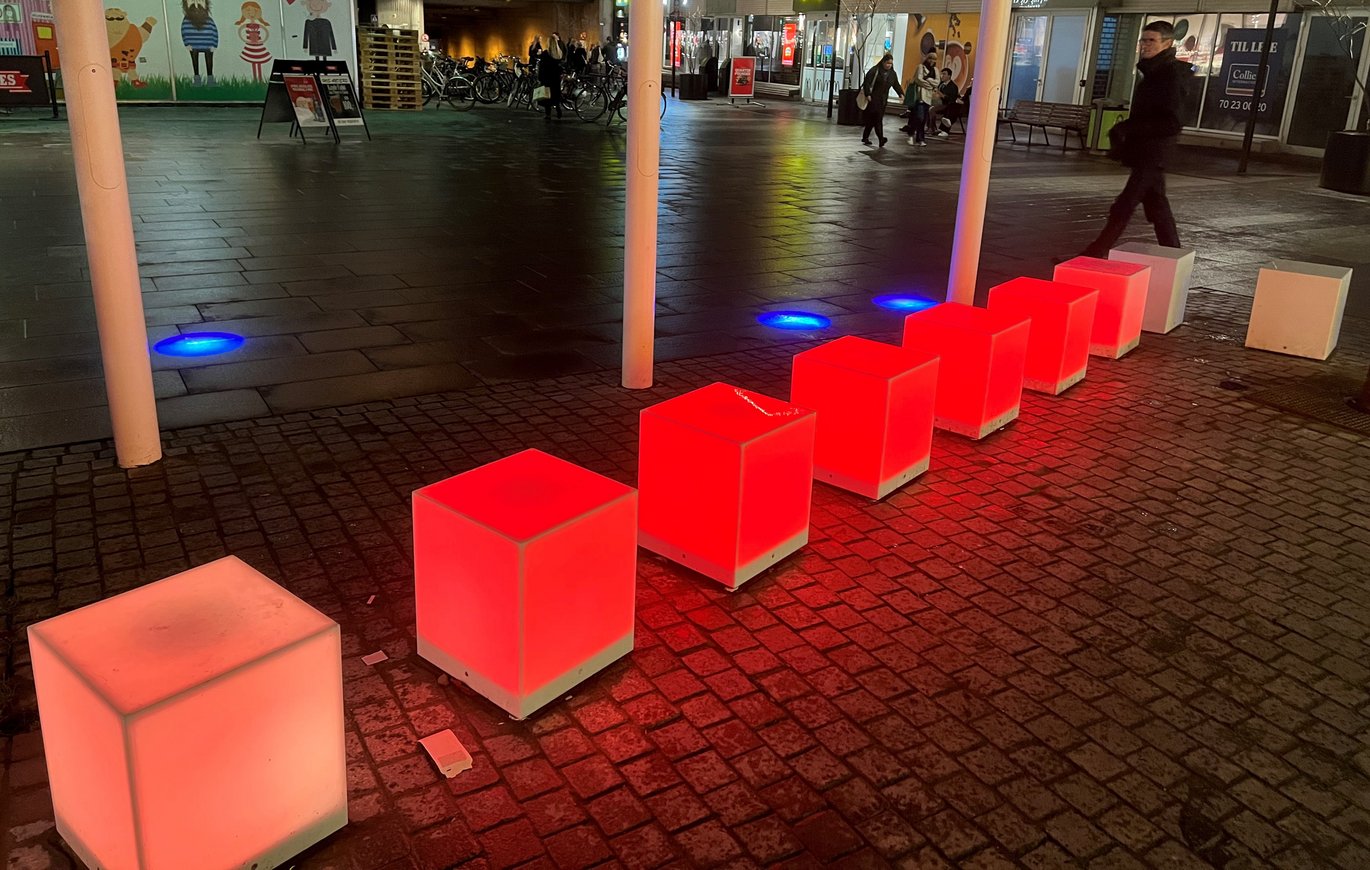 White cubes raised from the square Telefontorvet in the middle of Aarhus forming what you could see as a spine, at night lid up with light moving and changing in calm and harmonic colours and movements. Add to this beautiful sounds that follows the movements and changes in poetic ways, creating a good mood, depending on where people sit, or even stand on the cubes.
PhoneBox is the name of this new interactive installation, referring to the history of the square that earlier housed the regianal phone company, its created by CAVI In collaboration with the City of Aarhus.
Neighbouring clever Kollisions playful installation Urban Platform It makes two of a perfect pair!
Please enjoy.